I was inspired to write this entry by an xkcd comic: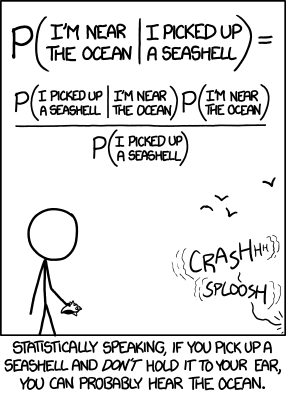 If you haven't seen this one, the mouseover text is what really made me laugh:
"This is roughly equivalent to 'number of times I've picked up a seashell at the ocean' / 'number of times I've picked up a seashell,' which in my case is pretty close to one and gets closer if we're considering only times I didn't put it to my ear."
I collected a few seashells in Turkana, in the dry lagas (riverbeds). I was nowhere near the ocean, and I was several kilometers away from the modern lake. But once upon a time...
Lake Turkana is a saltwater lake, and it used to be much larger than it is now. The photo below is of a rock I picked up en route to our drilling site in northern Turkana. We were stopped for at least an hour because the truck carrying our equipment got stuck. There wasn't anything I could add to the effort to get it out so I had a bit of time to explore the piles of rocks that were carried downstream when water flooded the laga. Because it was found in the riverbed, I don't know very much about it, except that it originated upstream from where I was in ancient deposits.
Seashells that are not from the sea
If you look on the bottom left corner of the rock, there is a darker piece. That's a fish bone.